Hey! 
How are you doing? I hope that you've been well since the last time we spoke! 
I'm doing really well and I want to share some of that goodness with you ❤️ 
All credit goes to my sobriety. Aside from a slip about a month ago, I haven't been drinking alcohol since 20 May. I'm also trying to kick coffee, but that's a whole other kettle of fish 🐠🐡 
How has sobriety helped me? Well, no more anxiety! I sleep so well! My moods are more even! My brain is focused like a laser beam! And all of these have helped me begin carving out a place for myself as a musician and develop the focus I need. Because of that, I have been able to write the kind of music that is meaningful to me. 
So here's what I've been up to: 
A revamped Oliver 
I've revamped an old song of mine, Oliver, which is also my favorite. Prior to rewriting it, it was half sketched and that was irritating me immensely because I couldn't build the necessary muscle memory to improvise or help me out when I blanked out mid performance. I am so, so, so proud of Oliver and what I've been able to do with it. I'm busy practicing it at the moment to record and hopefully will have it released in the next couple weeks.
I'm getting myself out there 🧜🏽‍♂️🕺🏾🎤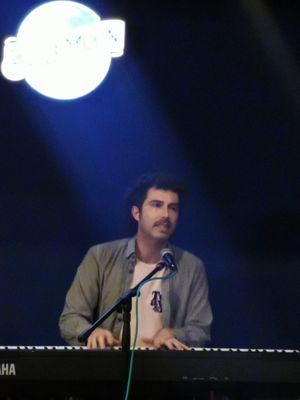 I'm also able to focus my wee brain on performing and getting myself out there now that the lockdown has pretty much gone in the UK. I've done quite a few open mics over the past few weeks. I bought a keyboard that I can take to gigs and that has meant I can get to A LOT more performing opportunities. So I've dove right in. 
Some of my open mics have gone extremely well. I did a performance a couple weeks ago where several people came up to me to congratulate me. I'm doing a collaboration performance in the next few weeks with one of the other performers from an open mic I played at a few weeks ago. I am so chuffed with myself. I'm still doing mostly covers as I build my confidence , which is my focus for now. I'm going to start doing more of my own material so that I can start building a performance strategy. 
I did a performance at a queer music night, which was quite a learning experience. The lesson I learned is that I need to start checking out audiences before I perform so that I can make sure what I do resonates with them. For example, I played a Tori Amos song at this night and it was soooooo not the right audience. This was an audience that came to see LOUD, FIERCE queens, which Im not. Don't get me wrong, people appreciated it, but I could tell that this was the wrong audience. Aside from that though, it was ALOT of fun. 
Back to Songlines -- Too Many Pieces 🎼🎹 
I've also gotten back to Too Many Pieces (part of my Songlines album). Thank the lord! It's quite a fun song about a topic that I think will resonate with a lot of people — giving too much of yourself away to others. I'm taking it easy with this song because Oliver was quite an intense writing experience. I'm planning to have a recording ready to start playing at open mics. From there I'll see how it's received and take it further. 
So that's me. I just wanted to let you know what I've been up to and see how you're doing. 
Have a great day! 😻😻😻😻😻😻😻😘😘😘 
Sibuor