Happy new year! How has 2022 started off for you? 
It's been an awesome start for me. First of all, I'm 5 months sober today!! 🥳 I really didn't think that I would be able to do it. But I have. And even though I have my moments when I hate it, I have to admit that the benefits of sobriety are worth it. 
Secondly, I've booked some shows for you! You can check them out here. There are a couple shows left for January. MAKE SURE YOU PUT THEM IN YOUR CALENDAR!! I've left some space open in February because I want to go home. I'll take my piano with me so I might add some shows in Cape Town and online ones.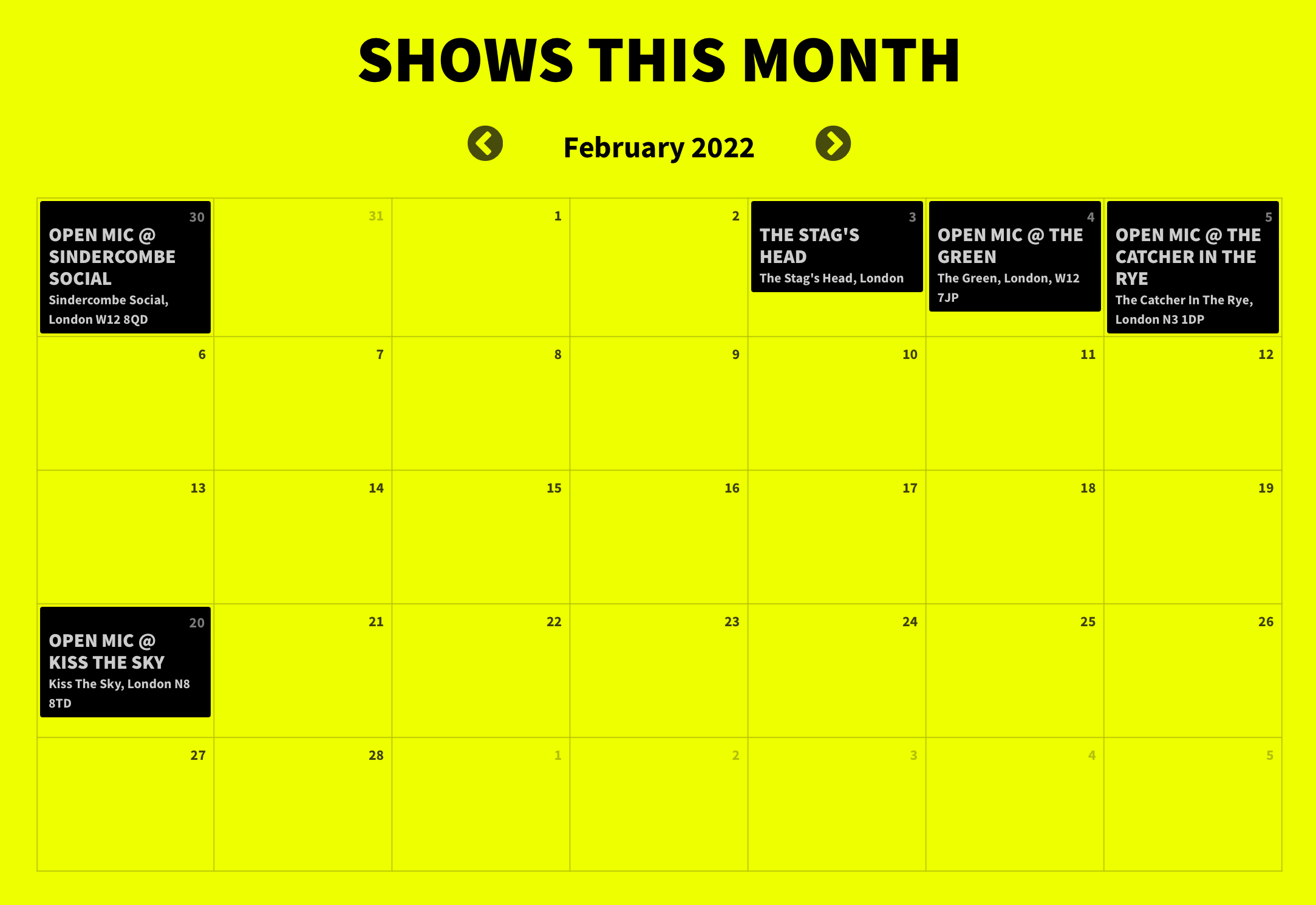 August is when I decide whether to stay in London or go back home to my beloved South Africa and I want to make sure that I've given it everything I have. So I'm putting myself out there and it's paying off in bookings and exposure! 
I'm also a lot more confident as a songwriter (thanks to sobriety). And with this new found confidence, I've been reworking an old song called Oliver. I am so happy with the result. I'm in the editing phase now, so it should be ready to send out in the next couple weeks. You'll hear the difference. Trust me. 
I've finished the scratch track for Too Many Pieces, which is gonna be my next song for Songlines. I'm going to test out at open mics and am doing my first one tonight. I did a quick sound check of it before I performed at the Midnight Magic Festival on Thursday. You can check out the sound check here.​